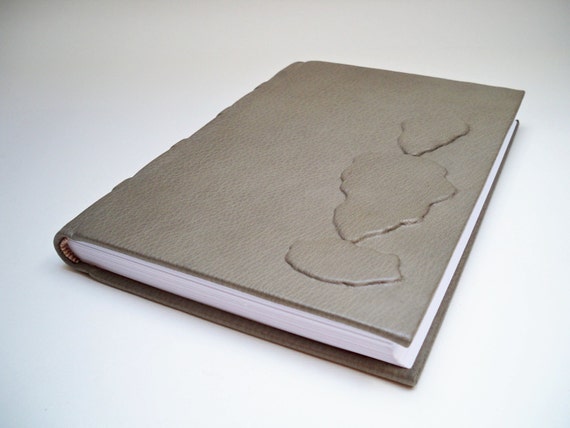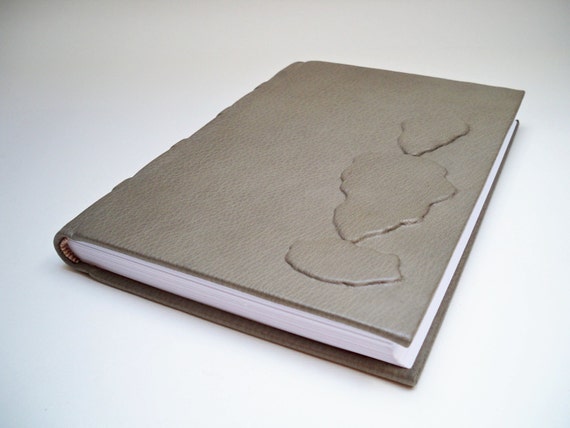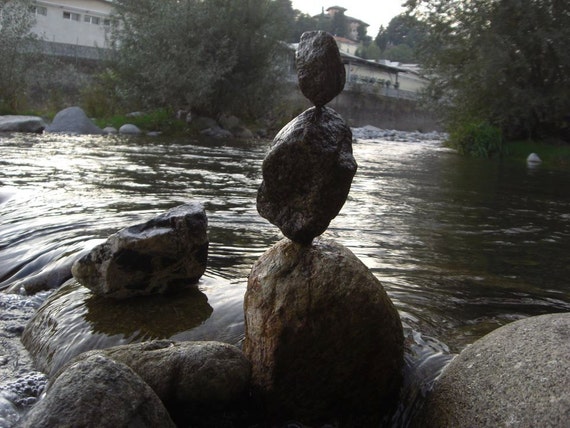 The Balance Book 

Stone Balancing is a form of meditation and a creative process, able to reach an unexplained energy through the act of apparently impossible balancing.

Holding and using a Balance Book let you recover balance and proportion, being in harmony with your inner self.

[Stone Balancing by Daniele Lacidogna - www.evoluzionepersonale.it]

This elegant leather journal has blank pages and an embossed grey leather cover with a stone balancing silhouette. This leather book the perfect gift for the passionate balancer, or just to pamper yourself with some beauty, adding some harmony to your everyday's life. 
It is 100% handmade and handbound, with two-colour handsewn headbands.
_______________
Lo Stone Balancing è una forma di meditazione e di espressione creativa che trae beneficio dalla ricerca di equilibri all'apparenza impossibili, utilizzando al meglio la percezione dei nostri sensi.

Tenere in mano e utilizzare il Balance Book aiuta a ritrovare il proprio equilibrio e a vivere in armonia con il proprio io interiore.

[Stone Balancing by Daniele Lacidogna - www.evoluzionepersonale.it]

Questo elegante libro in pelle con pagine bianche è decorato a rilievo sulla copertina in pelle con un profilo di stone balancing. Completamente realizzato a mano, presenta capitelli cuciti a mano in due colori.
Perfetto come regalo elegante e maschile, per l'appassionato balancer oppure per coccolarvi aggiungendo armonia ed equilibrio alle vostre raccolte di pensieri.